Publication Date: 15 May 2015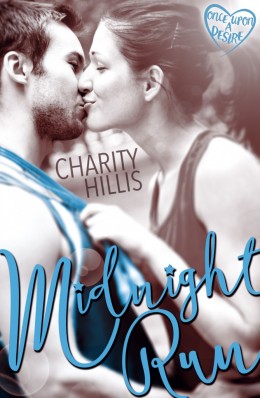 AMAZON
•
NOOK
Once Upon a Time never felt like this…
Running, coffee, and New York City: Nora feels like she's got it all. But when this barista meets Kingston, a handsome Texan, she realizes the one thing she's been missing is love.
Kingston doesn't want to admit that he's looking for a fairy tale, and he sure didn't think he'd fall for two women. But what he doesn't know about his running buddy and the pretty barista might surprise him.
MIDNIGHT RUN is a contemporary romance inspired by Cinderella, and it's the first book in the Once Upon a Desire series.
Once Upon a Desire: contemporary fairy tales with a pinch of spice.
Kingston is adorable: respectful, humble yet shy when it comes to his crush; I got tickled reading his thoughts after each encounter with Nora. Nora on the other hand is into Kingston as well, but she feels like she's not in his league and thinks he's into one of her co-workers. There is some miscommunication that occurs, maybe a case of mistaken identity, and a tragic event that will bring Nora and Kingston together, but that same event is the catalyst that drives them apart. Are they over before they even get started?
This is a quick read (I was done in less than 2 hours), and while I found it entertaining, I felt like there could have been more to the story. There really isn't much in the way of romance in this book, I wish we could have gotten more in the way of Nora and Kingston as a couple than we were left with. And what was the deal with Nora's co-workers, especially Laurel? I loved Nora's roommate Carl, he seemed like he was a great character.
Book provided in exchange for honest review.
About Charity Hillis
Charity Hillis has always had a thing for fairy tales. She is the author of the ONCE UPON A DESIRE series, including MIDNIGHT RUN (out now), CUTTING LOOSE (coming fall 2015), and PRINCESS SUITE (coming winter 2015). She believes in HEA like she believes in chocolate.