Publication Date: August 26, 2015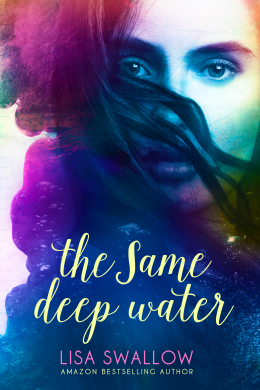 Once, I wanted to die. That was the night I met Guy.
The strange man with flowers stepped from the shadows and saved my life.
Guy. Dimpled smile. Body of a surf god. Smart and funny.
Running out of time.
We became travelling companions through life, ticking off items on our bucket lists. I'd hidden from happiness for years and kept my life under strict control. Guy showed me how to step into the world and experience more. He brought light into the shadows and helped me through the darkness.
I became Phe again. I lived.
There's just one problem.
We fell in love and this wasn't part of our plans.
I thought I could cope with our uncertain future until Guy revealed a secret. His betrayal changed everything.
Sometimes, believing the lies we tell ourselves is easier than dealing with the truth.
The Same Deep Water is a new adult romance set in Australia. This is the story of two people living in the present and accidentally creating a future neither of them can see, and learning ten things on a bucket list are just the edge of the world they could have.
*The book partly deals with mental health issues which may include triggers for some readers*
For me, this is one of those books that stays with me a long time after finishing it. This story is one that deals with some issues that everyone has experienced at some point, whether firsthand or you know someone who is dealing with those issues.
This is not a fluffy, rainbows and glitter love story; this is a love story that is
real
, dealing with the emotions and feelings that
don't
get brought to light in a typical romance novel. The feelings and emotions of painful pasts that are still affecting the characters each and every day. It's heavy, it's real, it's heartbreaking, but wonderful to see the friendship develop into something more. I don't want to say a lot because this is a book that is best experienced first hand, but I believe this is a story that many will enjoy, simply because you to get see the beauty that eventually emerges from the darkness of the sad and painful pasts of of Phe and Guy.
ARC provided in exchange for honest review.
About Lisa Swallow
Lisa is an Amazon best-selling author of contemporary and paranormal romance, including the best-selling Blue Phoenix rock romance series. Lisa is originally from the UK but moved to Australia in 2001 and now lives in Perth, Western Australia with her husband, three children and dog. Lisa has spent the last 18 months with imaginary rock stars who've made her dreams a reality. She also sucks at writing bios.